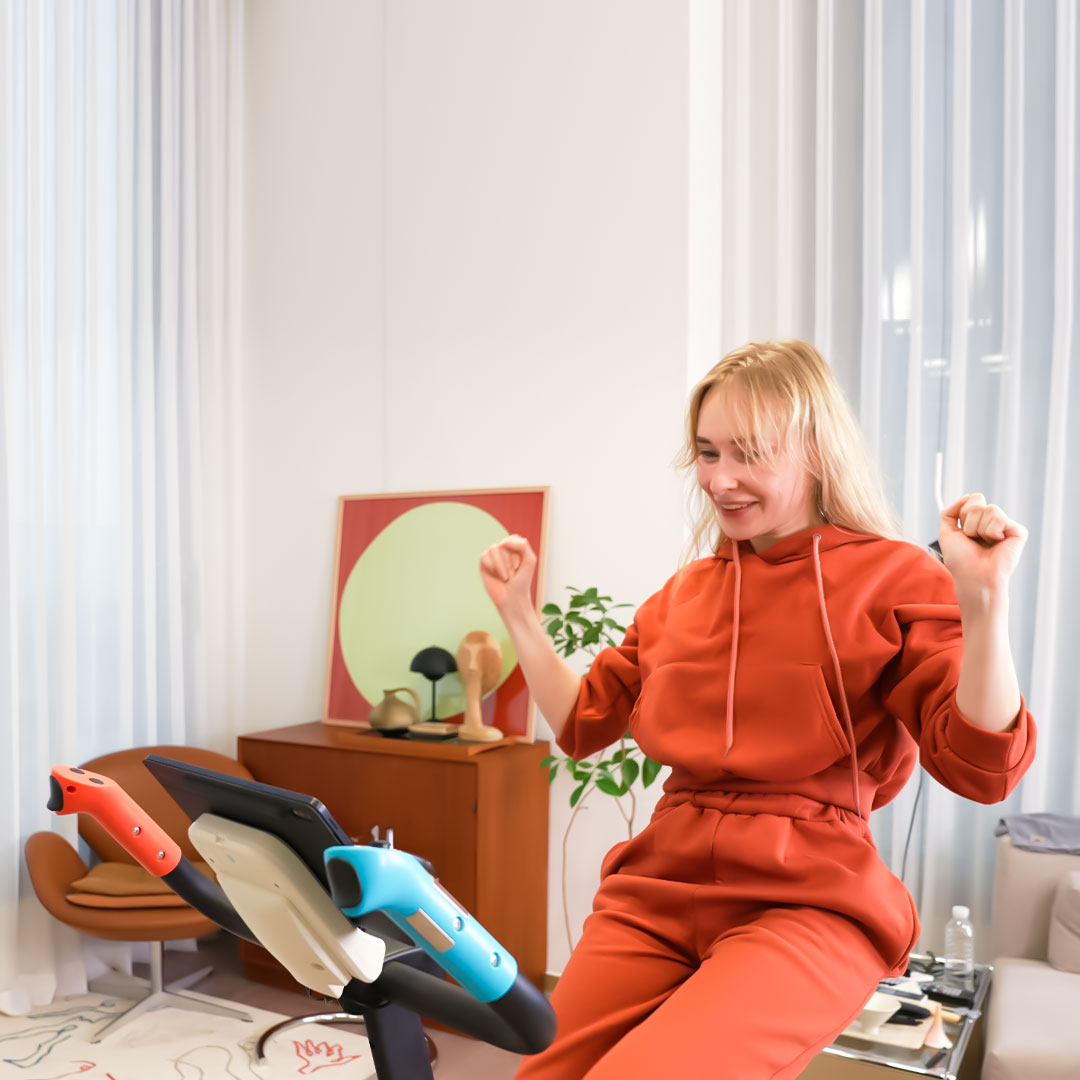 There is definitely a parallel relationship when it comes down to working out and laziness. One of the fundamental aspects of life is undoubtedly working out but it takes a lot to fully commit and put into action. This is why we tend to look for ways to keep the momentum and motivation to overcome that laziness.
Some of the ways to overcome laziness is to prepare oneself before working out, or purposely notify your friends or personal trainer and schedule a workout session so there is no second thought.
Some people even intentionally invest financially to force themselves to exercise. There are numerous ways to keep you motivated and so on. But if there is a solution to make exercise fun, would you still worry about keeping you motivated?
Introducing the exciting exercise equipment that breaks the fitness stereotypes of working out is boring.
DETS BIKE Pro lets you forget about work out fatigues <Pudding rush>
<DETS BIKE Pro> is an indoor bicycle. Have you ever wondered how you can avoid having fatigue from working out? With DETS BIKE Pro, you are immediately immersed into the online app <Pudding rush> by pedaling the cycle.
There are total of 4 different modes with 28 varieties of stages including Adventure Mode, Training Mode, Multiplayer Mode, and Boss Battle Mode to completely immerse into the game.
In a nutshell, Adventure Mode and Training Mode is optimized for single playing mode, while Multiplayer Mode and Boss Battle Mode is recommended for playing with your friends and families to build teamwork and have more fun.
While not playing in-game, the interface also provides chat services between fellow users and ability to share information about the game in <Pudding rush> and <DETS TOWN> inside the metaverse.
Also, the handle of <DETS BIKE Pro> is a specially designed and self-developed controller from DETS FITNESS headquarter. You could exercise as if you are playing a game with this console looking controller, and completely immerse and enjoy the game displayed in front of you.
Monitor your exercise performance and health status!
<DETS BIKE PRO> not only does its best job as a game console, but also performs excellent as an exciting exercise equipment. With the attached sensors included in the controller, the device lets you monitor your health rate along with the speed o pedaling while in work out session.
The heart rate and workout intensity is displayed in the lower right corner of the interface in real-time.
All data including how many calories you have burned during your workout is displayed through graphs and can be found inside <Pudding rush>.
It's time to get yourself an exercise equipment and a game machine all at once, now available in Kickstarter.